Speichersdorf
The Thomas company had started off in the town of ⇒Marktredwitz (see there for older marks) after Thomas split with his former partner Jaeger. The company later was taken over and run as independent subsidiary by the Rosenthal A.G. before the Rosenthal Group decided to move production to the new factory in Speichersdorf between 1959 and 1960.
[1] : Rosenthal A.G., Werk Thomas am Kulm (1960 until 2009?)
Following the years of independent work in the town of Marktredwitz, the also new official company designation of Rosenthal A.G., Werk Thomas am Kulm showed that by then Thomas had been fully integrated into the Rosenthal Group, the new factory location was internally referred to just as Thomas am Kulm ('TaK' for short). For the 25-year anniversary in 1985 the famous Italian architect Marcello Morandini was hired to decorate the 220 meters wide flat facade of the building with geometric patterns and the result was praised for being a perfect example of combined art and architecture.
Over time the factory saw various expansions and in 1990 the Rosenthal Group added a central warehouse which was responsible for the world wide distribution of Rosenthal, Thomas and later Hutschenreuther items. It should be noted here that in 1997 the Rosenthal Group was taken over by Waterford Wedgwood, and with the increased financial backing in the year 2000 managed to acquire the household sector of the dissolving Hutschenreuther A.G. in Selb.
At first all seemed to run fine but at the end of the year 2008 everything came to a screeching halt when Waterford Wedgwood filed for bankruptcy and forced the whole Rosenthal Group into insolvency. As from January 2009, the 500 employees in Speichersdorf hoped that somehow the Rosenthal Group would be able to come free from Waterford Wedgwood and continue as independent company again. Up until end of May 2010 no further official statements were made.
Marks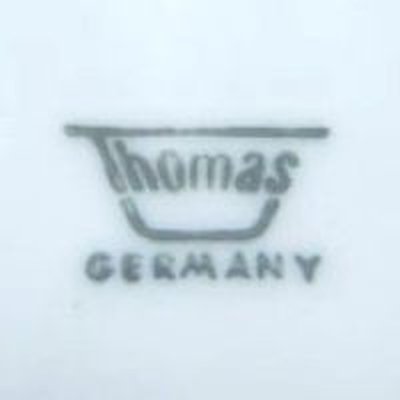 Image 1-01
Used between 1959 and 1977, both with or without 'GERMANY', note there's no knob for the 'lid'.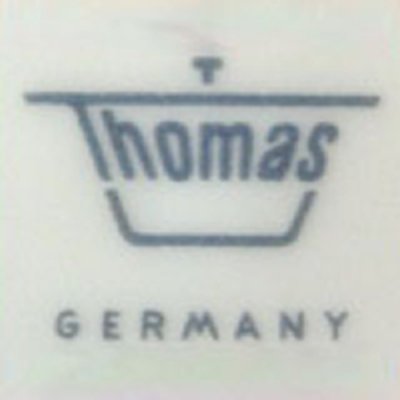 Image 1-02
Used between 1959 and 1977, both with or without 'GERMANY', this one has a knob.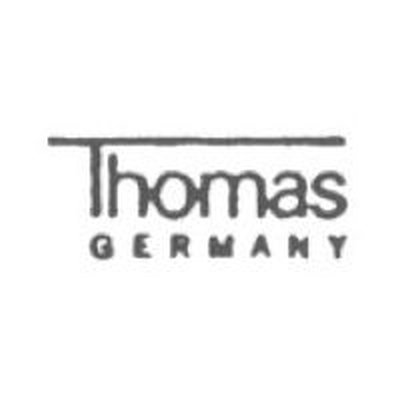 Image 1-03
Used between 1978 and 1998, both with or without 'GERMANY'.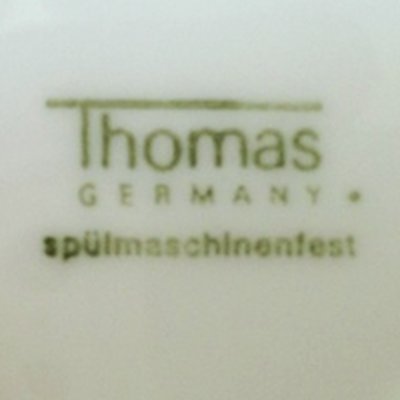 Image 1-04
Used from 1998 onwards.
© 2004-2023 C.S.Marshall, all rights reserved