New Rochelle
[1] : Charles Sadek Import Co. Inc. (1936 until ...)
The Charles Sadek Import Company was founded in 1936 by the father and son team of Charles and Norman Sadek and started off by importing large numbers of figurines and such from manufacturers in Japan. Over the years various suppliers from countries like China and other low-wage countries were found that nowadays deliver a " ... wide range of selections offering the finest quality at exceptional value ... " which are sold under the Andrea by Sadek brand. The company today is led by the president Jim Sadek (Norman's son) and the daughters Andrea and Lauren Sadek, both vice presidents.
Comment(s)
This entry was a bit confusing and incorrect at one point but after was corrected after having received a few hints from a fellow traveller who sadly passed away by now. The marks shown here are just one form of a typical mark that is misrepresented by many sellers as being God-knows-what because they want to avoid telling the truth.
Marks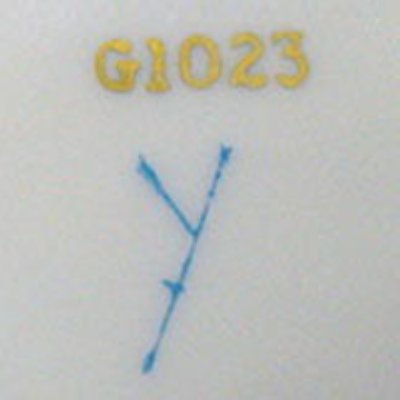 Image 1-01
Mark with a golden item number and leading 'G'.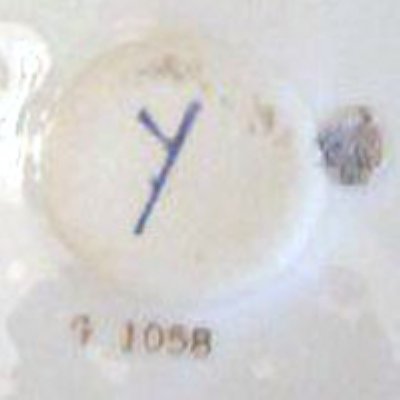 Image 1-02
Another item number with leading 'G' and some remains of an old sticker.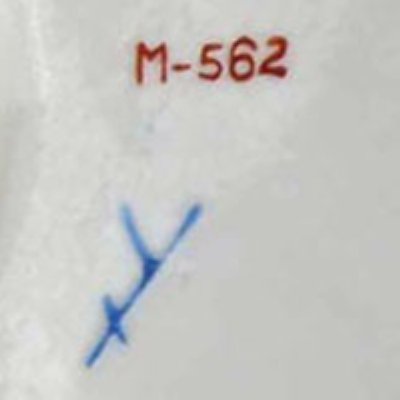 Image 1-03
Nice clear marking showing the 'M-xxx' number in red.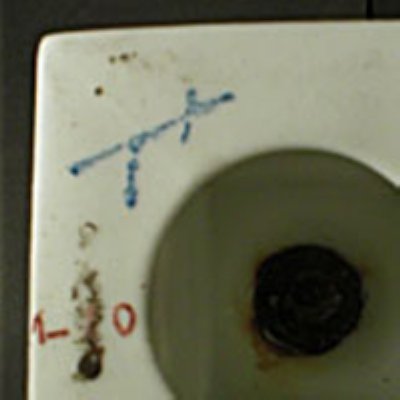 Image 1-04
Here one can just make out the red 'M-' and the ending '0' of the item number (left hand side).
© 2004-2023 C.S.Marshall, all rights reserved