Rudolstadt (Rudolstadt-Volkstedt)
[1] : Porzellanfabrik Rudolstadt A.G. (1918 until 1931)
Only little is known about this company and many people claim that it was the successor of the the ⇒Porzellanfabrik Rudolstadt Straus & Söhne AG. That however is only partially correct. During WW1, the German part of the US corporation was expropriated and all assets seized. However this company had nothing to do with that factory, producing its own range of restaurantware with around 250 workers in 1930 and employing renown decorators like Adolf Josef Tieze (*1876, †1949). A few management errors had already weakened their position on the market when the shockwave of the US stock market crash in October 1929 reached Germany. The corporation was forced to file for bankruptcy in 1931.
Marks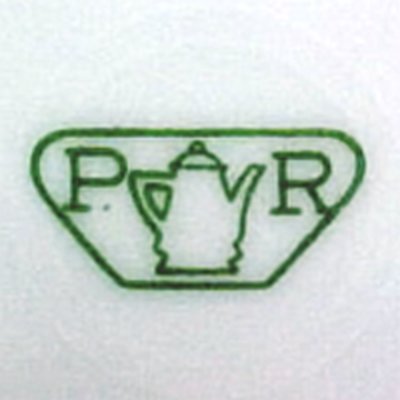 Image [1.01]
Used between 1924 and 1932, basic mark form registered under
⇒R.W.Z.R.
№·327·694 on January 28th 1925.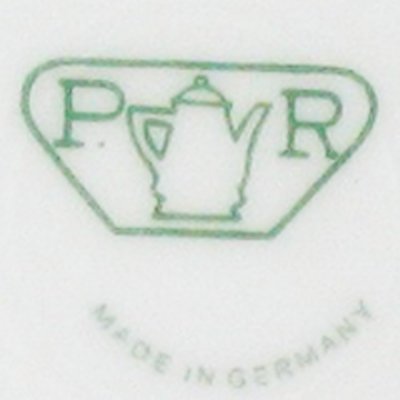 Image [1.02]
Used between 1924 and 1932, here with 'MADE IN GERMANY' addition.
© 2004-2022 C.S.Marshall, all rights reserved