Gräfenthal
[1] : Weiß, Kühnert & Co. (1891 until 1972)
The company began production in 1891 and most items they produced were predominantly made for export. The business slowly grew and in 1913 employed just over 200 people, producing items like religious figures, bathing beauties, frozen Charlottes, bonnet dolls, doll heads and Kewpies. Based on their flawless reputation, the company became one of the few selected European facilities which were allowed to produce Mickey Mouse figures under Disney licence from 1929 onwards which resulted in a few more people being employed extra for the job and so the company reached their peak employment of 250 people in 1930, a number that remained constant until 1937. The company of was also known for producing pieces simply marked 'Relpaw', the name of a German company that sold aquarium-related products which purchased these ready-marked items from Weiß, Kühnert & Co..
During World War II, the company was ordered to produce items for the German war machine and all master molds were simply stored away for future use. After World War II the factory was put under military management until 1949 and following the founding of the German Democratic Republic the factory was constrained to produce utilitarian items such as beer steins and ordinary tableware.
[2] : V.E.B. Gebrauchsporzellan Gräfenthal (1972 until 1990)
The factory was nationalized in 1972 and became known simply as ⇒V.E.B. Gebrauchsporzellan. They continued to produce their own items under their own brand until the company was put under management of the larger V.E.B. Vereinigte Zierporzellan-Werke Lichte combine which dictated which items had to be produced. As all items had to be marked as Lichte products, there are no own marks for the Weiß, Kühnert & Co. company from 1976 onwards. After German reunification in 1990 the totally run down factory was instantly closed and the buildings remained empty for some time before they were sold to the German Doll Company in 1996.
[3] : German Doll Company (1996 until 2007)
The German Doll Company which had been founded by Susan Bickert and Roland Schlegel purchased the contents of the factory, saving many of the molds which were then used to reissue quite a few items. The basic idea was to continue using the factory as a museum factory and thus ensure the protection of the history it contained. In 2005 the company seemed to disappear and I did not follow it any further but in May 2007 I was contacted via eMail by Bickert and Schlegel who independently claimed that the company was still alive.
Marks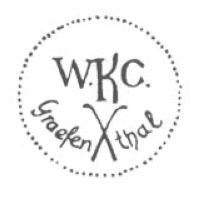 Image 1-01
Used around 1891, the dotted circle proved impractical and was soon dropped.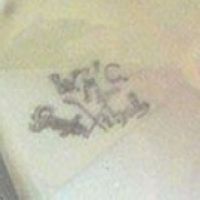 Image 1-02
Used around 1900, note the missing 'GERMANY' underneath the mark.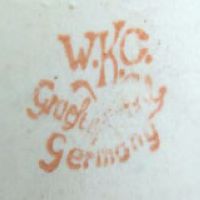 Image 1-03
Used between approximately 1905 and 1956.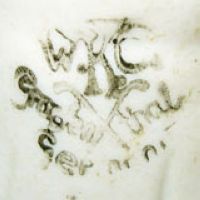 Image 1-04
Used between 1905 and 1956.
(Picture by Sheila Gersten)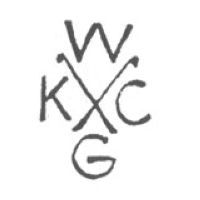 Image 1-05
Used between 1956 and 1972.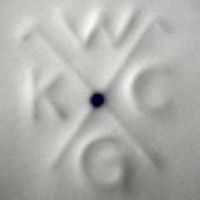 Image 1-06
Used between 1956 and 1972.
(Picture by Mark Powell)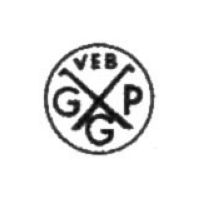 Image 2-07
Used between 1972 and 1976.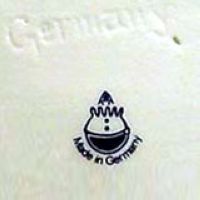 Image 3-08
The German Doll Company mark.
© 2004-2020 C.S.Marshall, all rights reserved