Gotha
[1] : Porzellanfabrik Morgenroth & Co. (1866 until 1919)
The factory belonged to a Jewish industrial who produced many fancy items and figures until he sold the factory to A. Hecker around 1912. The new proprietor continued business under the old name and kept the Morgenroth product range; in addition he then also produced miniature tea sets for children, dolls and toys until he himself sold the factory to Friedrich Schwab.
[2] : Porzellanfabrik Friedrich Schwab & Co. (1919 until 1929)
Friedrich Schwab and his partner Svabbe Böning produced lots of tableware as well as luxury items; these were mainly intended for export and decorated in the 'Meißen' and 'Copenhagen' styles, but the factory ran into problems after the US stock market crash and was forced to close the same year.
Marks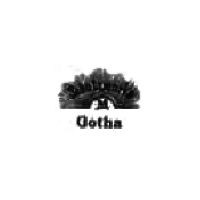 Image 1-01
Rays with the word 'SCHUTZMARKE' inside over 'M' over 'GOTHA'. The rays symbolise a sunrise, derived from
Morgenroth
.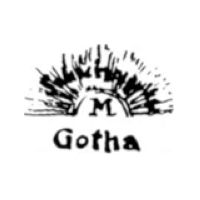 Image 1-02
Another variation of the same mark.
(Picture: Rachel, Pam & Bruce)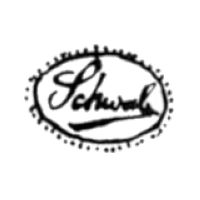 Image 2-03
Used 1919 until 1929, registered at the
⇒R.W.Z.R.
under №·235·574 on September 24th 1919.
(Picture: Rachel, Pam & Bruce)
© 2004-2022 C.S.Marshall, all rights reserved