Eisenberg
[1] : Porzellanmanufaktur J. Schmeisser (1865 until before 1910)
Founded in 1965 the factory started off with 30 workers and mainly produced coffee and tea sets. As the only factory in Eisenberg they later also used a mark similar to the K.P.M. Berlin scepter mark. The version used by Schmeisser however is also very similar to the one used by the Schumann factory from Berlin-Moabit. Sadly enough, there is no further information available.
Marks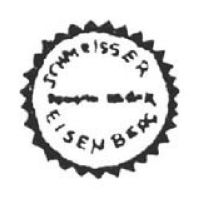 Image 1-01
Mark used directly from 1865 onwards.
(Picture: Rachel, Pam & Bruce)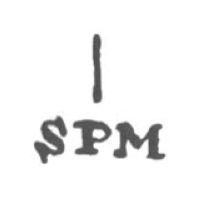 Image 1-02
The initials stand for
Schmeisser Porzellan Manufaktur
, no date known. A very similar mark was also used by
Schumann
in Berlin (Alt-Moabit).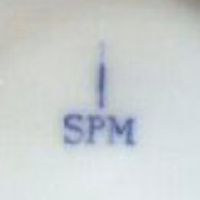 Image 1-03
Example of the mark.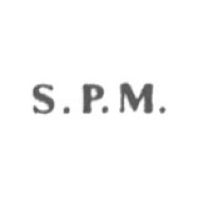 Image 1-04
Used between around 1887 and 1910.
© 2004-2022 C.S.Marshall, all rights reserved