Dresden
[1] : Porzellanmalerei R. Grossbaum & Söhne (1890 until 1914)
Approximately 1890, R. Grossbaum founded a small porcelain decoration business together with his sons. A year later he applied for registration of his company mark, but it took until November 21st 1892 before it was registered at the Königliches Amtsgericht zu Dresden (the Dresden district court) under registration №·341. Pieces from this decoration studio are hard to find, I was lucky to receive the mark pictures shown here. Up until now there is no further information available other than the company name was deleted from the official company registry in 1914.
Marks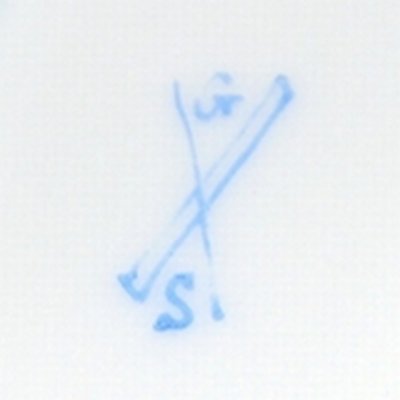 Image 1-01
Used between 1892 and 1914, here on an otherwise unmarked item.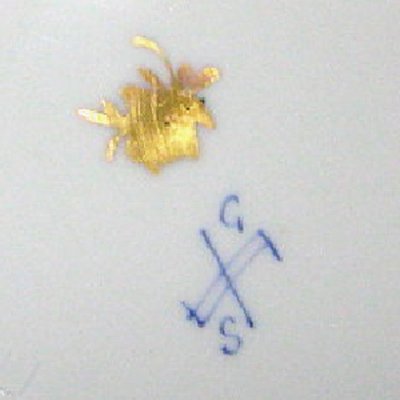 Image 1-02
Used between 1892 and 1914, a part of a golden rose hiding the original manufacturer mark can be seen at the top of the picture.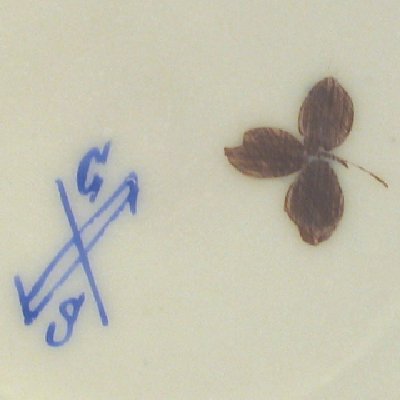 Image 1-03
Used between 1892 and 1914, with a set of leaves covering the original manufacturer mark.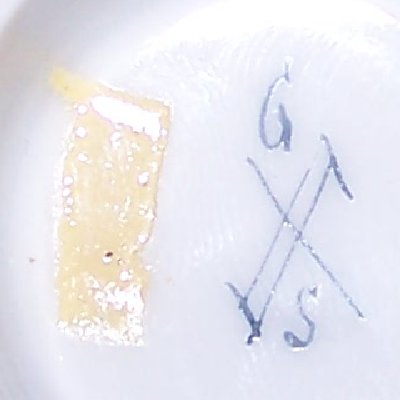 Image 1-04
Used between 1892 and 1914, this time just with a simply covered original mark.
© 2004-2023 C.S.Marshall, all rights reserved