Röslau
[1] : Gebrüder Winterling O.H.G. (1907 until 1950)
The Winterling brothers were from the same family as Heinrich Winterling who since 1903 owned a porcelain factory in Marktleuthen (Bavaria) with the name of ⇒Heinrich Winterling G.m.b.H. & Co. K.G..
The company history started here in Röslau, located in the heart of the so-called 'Fichtelgebirge' in the Upper Franconia area of Bavaria, where the seven Winterling brothers founded the Gebrüder Winterling ⇒O.H.G. in 1907 with a newly built facility for porcelain production. As business went well straight from the beginning, the facility is upgraded and expanded quite often. In 1917, the company took over the ⇒Porzellanfabrik Oscar Schaller & Co. in Schwarzenbach (Bavaria). The upward trend was so promising that they bought and converted the textile factory in ⇒Kirchenlamitz (Bavaria) in 1920 and took over the company ⇒Porzellanfabrik Eduard Haberländer in Windischeschenbach (Upper Franconia, Bavaria) in 1929. These extensions of the parent firm were all kept under the name of Oscar Schaller & Co. ⇒Nachfolger.
[2] : Porzellanfabrik Gebrüder Winterling A.G. (1950 until 2000)
In 1950 the company reached corporation status and gave out shares, the main shareholders being the Winterling family members themselves. All daughter companies were re-named to Gebrüder Winterling A.G. and the marks used up until then were changed. In 1954 they opened the fifth facility in ⇒Bruchmühlbach, located in the Rhineland-Palatinate. In this facility the company produced earthenware up until 1995 when it was closed. But then the Winterling luck ran out. The Winterling Porzellan A.G. in Kirchenlamitz tumbled into insolvency due to family arguments and the facility in Röslau (with over 500 workers) was threatened by closure. Finally in November 2000 the corporation was officially declared bankrupt and taken over by the ⇒Triptis Porzellan G.m.b.H. & Co. K.G. in Triptis (Thuringia).
[3] : Triptis Porzellan G.m.b.H. & Co. K.G., Werk Röslau (2000 until 2004)
When the Triptis Porzellan G.m.b.H. & Co. K.G. took over, it was decided to keep the facility and use it for the production of the so-called 'Indisch Blau' porcelain with a new mark still using the name Winterling. But the Triptis management had bitten off more than they could chew. Confronted with large scaled financial problems, Triptis themselves went insolvent on October 7th 2004 and had to file for bankruptcy a month later. In June 2005 the Triptis company was refounded as Neue Porzellanfabrik Triptis G.m.b.H. and continued business. Please view the Triptis entry for further info.
Marks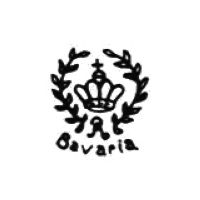 Image 1-01
Used between 1907 and 1945.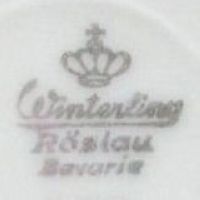 Image 1-02
Used between 1945 and 1950.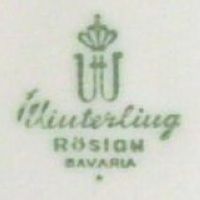 Image 2-03
Used from 1950.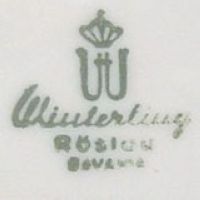 Image 2-04
Used from 1950.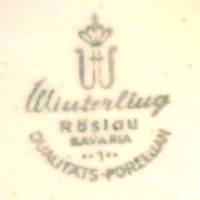 Image 2-05
Used from 1979, reads 'WINTERLING, RÖSLAU, BAVARIA' over 'QUALITÄTS-PORZELLAN'.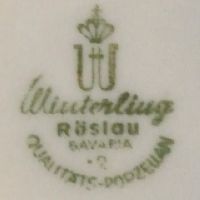 Image 2-06
Used from 1979, near perfect example.
(Picture by Mario)
.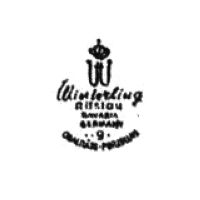 Image 2-07
Used from 1979, other version which in addition shows 'GERMANY'.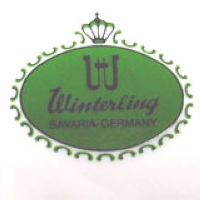 Image 2-08
No date known.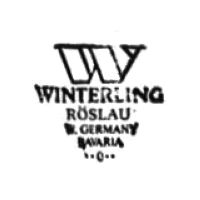 Image 2-09
No date known.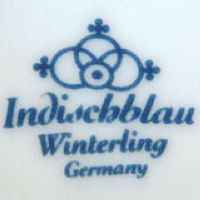 Image 3-10
Used from 2000 onwards.
© 2004-2023 C.S.Marshall, all rights reserved