Eberbach
[1] : Keramikwerkstatt Krösselbach (1946 until ...)
Owner Alfred Schließler in 2006 during a visit mentioned that his grandparents at first only wanted to build a weekend cottage. As all resources were at hand his grandmother soon purchased a potter's wheel and took up pottery as her new weekend hobby, soon having to employ a second potter as demand dramatically increased even if they at first only produced normal household items. During the 1960s however the small pottery employed 20 workers and also produced many fancy items like large name plaques for family houses and companies. Today the pottery offers a nice spread of various items, offers courses and does small oven repairs next to being active on various open markets in the area.
Marks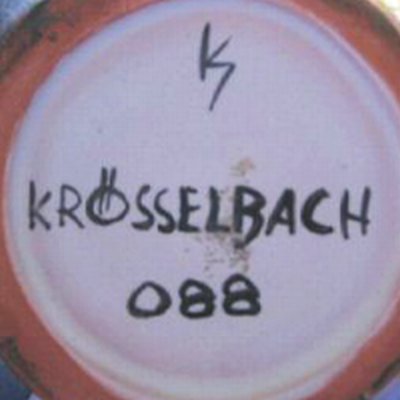 Image 1-01
Typical 'KRÖSSELBACH' mark.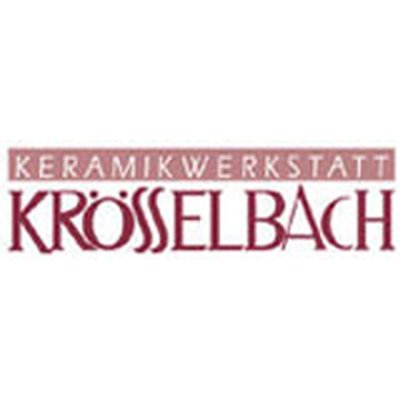 Image 1-02
Company logo introduced 2006.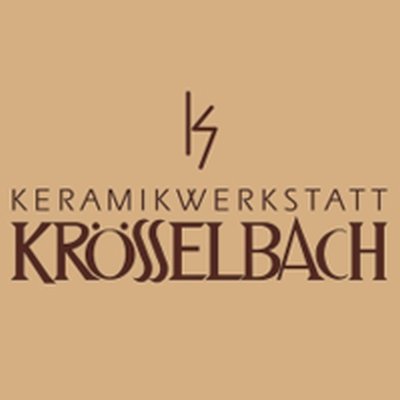 Image 1-03
Company logo introduced 2010.
© 2004-2023 C.S.Marshall, all rights reserved