Neuhaldensleben (Haldensleben)
Note that the town name may cause confusion depending on the source: the two independent villages of 'Althaldensleben' (Old Haldensleben) and 'Neuhaldensleben' (New Haldensleben) existed until 1938 before they merged into the town of 'Haldensleben'. In the case of 'Sauer & Roloff' the business was originally located in the Neuhaldensleben part of later Haldensleben.
[1] : Porzellanmanufaktur Ley & Wiedermann (1924 until 1930)
Unlike the other companies located in Haldensleben the small company of Ley & Wiedermann only produced porcelain. Not much is known of this company but it instantly ran into financial problems and was already forced to close in 1930.
Marks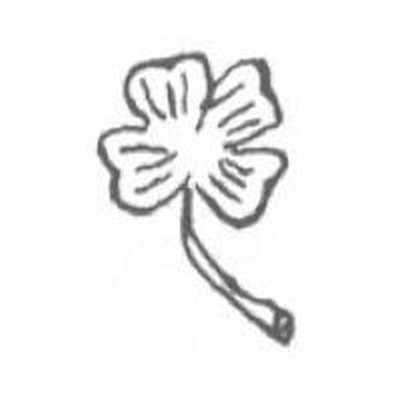 Image 1-01
Used between 1924 and 1930, a four leaf clover without any additions.
© 2004-2023 C.S.Marshall, all rights reserved