Boston
[1] : Mitchell, Woodbury and Co.
This retailer was only added as reference for various marks found on German and Silesian porcelain items. While Mitchell, Woodbury & Co. itself was located on Pearl Street in Boston, Charles Henry Woodbury lived in Allston. Probably the best long-time seller were items made by the Lamberton Works which had started off 1869 in the Port of Lamberton in Trenton, New Jersey and had been founded by George Comfort, Thomas Bell and Jonathan Stewart. In the end the company was bought by the Maddock Pottery Company in 1892 and remained the Thomas Maddock & Sons Lamberton Works until it branched off in 1924 and was renamed to Scammell China Company. But that is only a short note on the many Lamberton items, actually I wanted to say that many of the foreign sets sold via Mitchell, Woodbury & Co. actually came out of Germany, especially from the Upper Silesia region.
Marks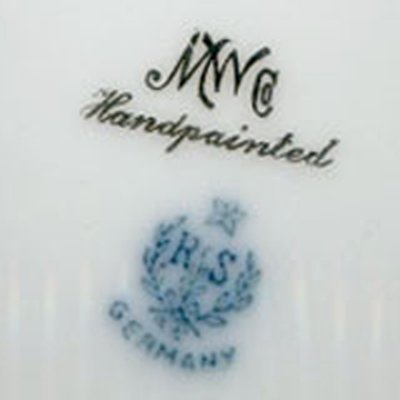 Image 1-01
Mark on an item made by the 'Reinhold Schlegelmilch' factory in Suhl (Thuringia).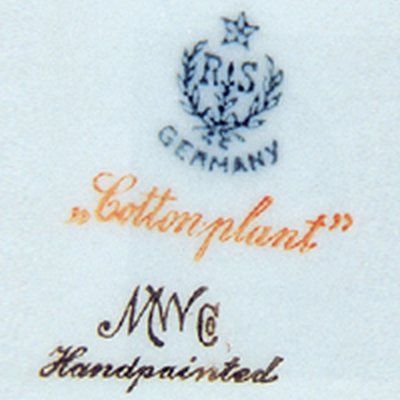 Image 1-02
Another example, also on an item made by the 'Reinhold Schlegelmilch' factory.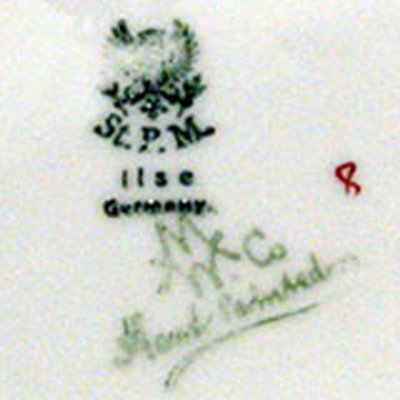 Image 1-03
Marking on an item made by the
Striegauer Porzellanmanufaktur
from Silesia.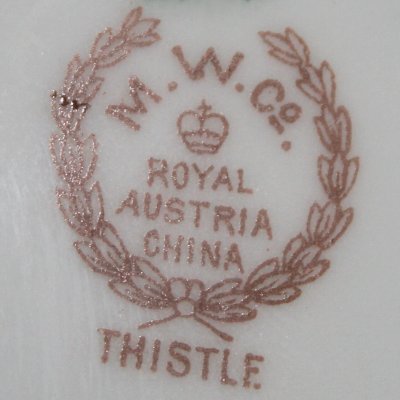 Image 1-04
The 'THISTLE' under 'ROYAL AUSTRIA CHINA' is the decoration name; probably a hint in the direction of
Herrmann Ohme
.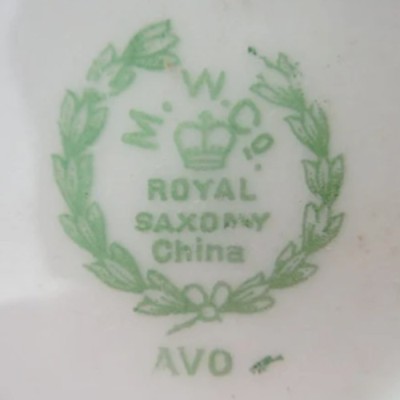 Image 1-05
This one shows 'HAND PAINTED' above 'GERMANY'.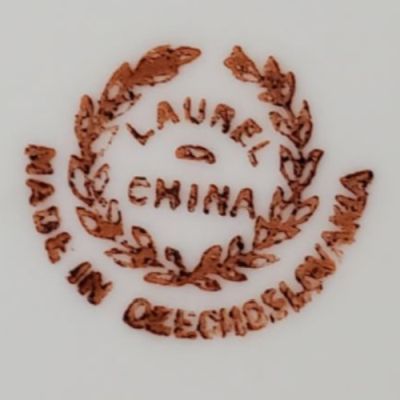 Image 1-06
Reads 'HANDPAINTED', with a border around 'MADE IN GERMANY'.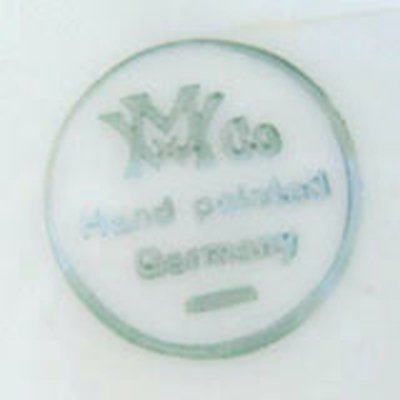 Image 1-07
An example of a very simple mark without any additions.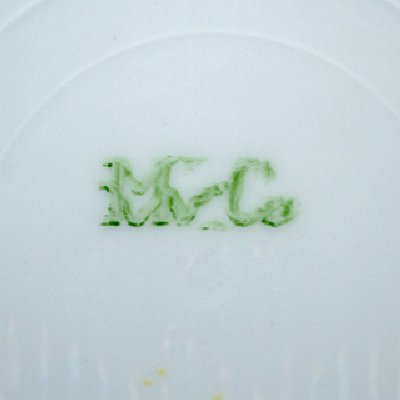 Image 1-08
One of many typical Lamberton set markings.
© 2004-2017 C.S.Marshall, all rights reserved